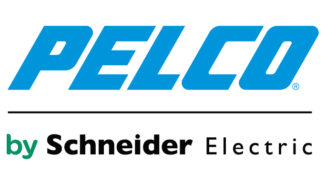 THE PELCO PROMISE
With a long and prestigious history of offering high-quality, innovative products and exceptional customer service, Pelco by Schneider Electric has become the most sought-after supplier in the video security industry. Founded in 1957 and headquartered in Clovis, California, Pelco continues its never-ending pursuit of 100% customer satisfaction.
Since 2007, Pelco has been part of Schneider Electric, a global specialist in energy and security management. Coming together as one, Pelco and Schneider Electric offer a unique ability to provide customers with an unmatched combination of solutions for infrastructure and security. Today, Pelco employs about 2,200 people worldwide, with resellers in 130 countries.

SYSTEM OVERVIEW
AXIS Video Motion Detection 2.1 integrates with the camera event management system. The application enables event streaming to video management software and camera actions such as I/O control, notification and edge storage.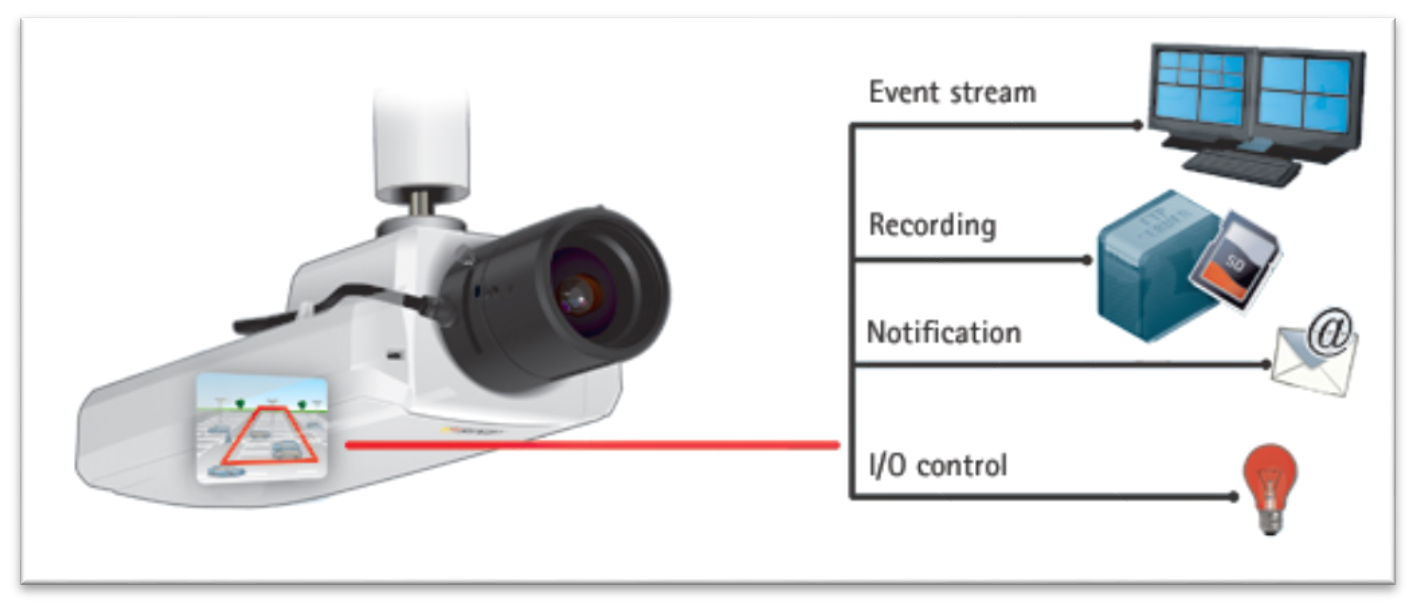 TYPICAL APPLICATION AREA
AXIS VMD 2.1 is especially suitable for low-traffic areas such as office corridors, parking lots and unattended shop areas. The detection area is defined by a polygon in the camera's interface; one area of interest and one exclude area*.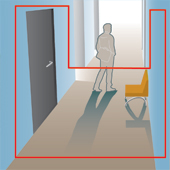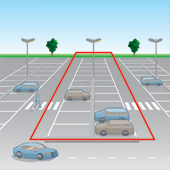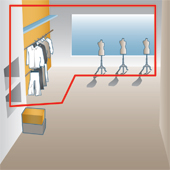 The application detects moving objects such as persons and vehicles within the predefined area, making it possible to automatically trigger an action.
* 20 point polygons

Arecont Vision is exclusively focused on megapixel technology and, as the industry leader, has contributed more to the advancement of megapixel imaging for professional security applications than any other company in the security market. Our worldwide installed base of megapixel cameras crosses a broad spectrum of applications and venues – a proven testament to Arecont Vision's leadership in developing innovative megapixel imaging technologies and products.
Arecont Vision, the leader in megapixel IP video, offers the largest selection of megapixel cameras available worldwide – our product line includes H.264 and JPEG 1.3, 2, 3, 5, 8, 10 and 20 megapixel models available in our MegaVideo® Compact, MegaVideo®, MegaDome™, MegaView™ D4F/D4s and SurroundVideo®lines. All offer a superior price/performance ratio and integration with best in breed VMS platforms. Arecont Vision's suite of multi-megapixel cameras will make any IP video network execution better – and deliver the greatest ROI – as compared against conventional cameras.
THE UNIQUE NEEDS OF LARGE VENUES
Addressing the security of stadiums, meeting halls, athletic facilities and other large venues that welcome tens of thousands of people at a time would be impossible without modern technology. Arecont Vision understands the unique needs of these facilities and provides megapixel technology to specifically meet those needs.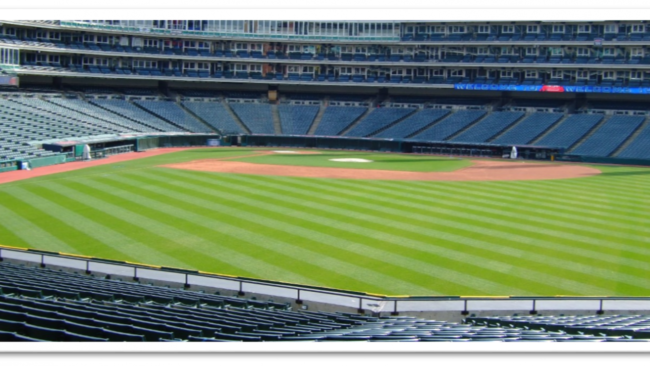 EDUCATIONAL FACILITIES
School is a place of fun and happiness and it is important it stays that way. Vandalism, sexual predators and school shootings are an unfortunate product of our society at times, but with a good surveillance system, you can prevent your school, or your children, from falling victim. The cost of the system is well worth the peace of mind you get.